G-AAUD Handley Page H.P.42W (c/n 42W/3)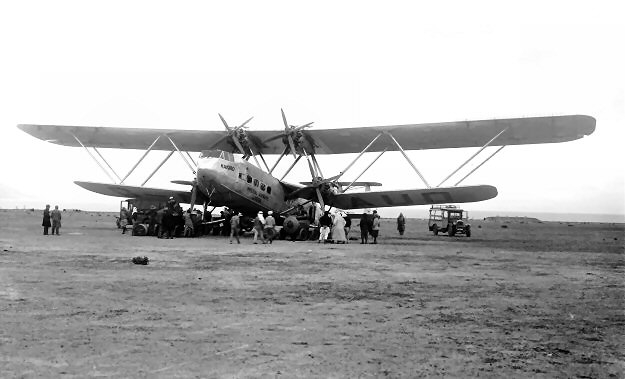 In 1928 Imperial Airways issued specifications for an aircraft capable of operating routes to link
the British Empire by air. Handley Page was awarded a contract for the construction of four
H.P.42E (Eastern) and four H.P.42W (Western) machines, the former for use on the long range
Indian and South African routes and the latter on European and Middle Eastern services. Actually,
the correct Handley Page type number for the Western version was to have been H.P.45 but for
some reason they were always referred to as H.P.42Ws. Basic difference was in seating, the
H.P.42E accommodating 24 pax, while the H.P.42W had seats for 38 (with reduced baggage
capacity). The above image is from the Derek Hughey collection and shows G-AAUD 'Hanno'
in Palestine sometime in the 1930s. . It was damaged beyond repair in that region on 19 March
1940. The image below is from the Martin Radford collection, and shows the aircraft in Kenya
in the mid 1930s.