G-AAJY Short S.11 Valetta (c/n 747)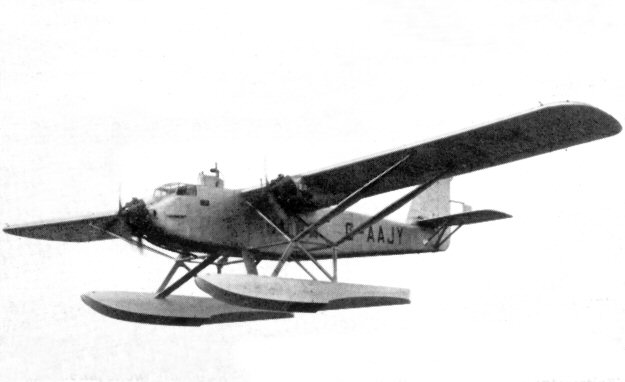 These two grainy images came from a Short Brothers pamphlet of 1938 vintage, but are sufficiently
rare to warrant inclusion here. The Valetta was originally designed as a sort of test aircraft to com-
pare the merits of a large twin float seaplane versus a true flying boat (such as the Short Calcutta)
when used on the major lakes and rivers of the British Empire. The floats were the largest ever built
to that time (40 ft long) and had a displacement of some 12,500 lbs (equivalent to the grossed up
weight of the whole aircraft). G-AAJY was used by Sir Alan Cobham on an extensive survey of
the River Nile in July 1931, returning to Southampton water on August 31 after flying 12,500 miles
in 128 hours under arduous desert conditions. In 1932 the Valetta was converted to a wheeled
undercarriage and tested at Martlesham Heath before being retired to become an radio/airframe
training machine at Henlow.