G-AAGX Handley Page H.P.42E (c/n 42/1)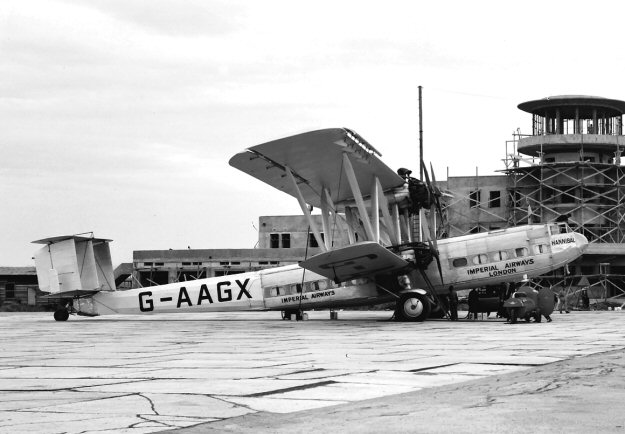 The beautiful shot above is from the Derek Hughey collection and is from a glass negative. It shows
the first of four H.P.42Es (Eastern type) at Lod Airport, Lydda (Palestine in this days) in the 1930s.
The image below is from the Stephen Mills collection and shows G-AAGX departing a fog shrouded
Croydon most likely during proving flights in November/December 1930. As can be seen the name
'Hannibal' had yet to be applied. Its full C of A was granted in June 1931. A similar number of
H.P.42Ws (Western) aircraft were also constructed for Imperial Airways' European routes. (To be
historically correct, the Western version was actually given the type number H.P.45). G-AAGX was
lost without trace over the Gulf of Oman on 1 March 1940 whilst on a flight from from Jask, Iran to
Sharjah. It was carrying a crew of four and four passengers at the time.