G-AAFG Bristol 110A (c/n 7348)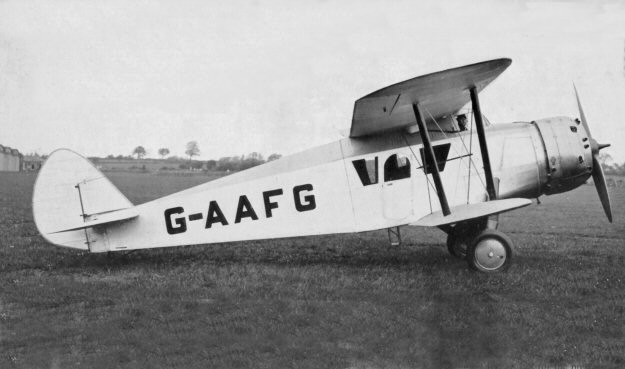 Yet another promising UK commercial design which came to naught. The Bristol 110 was
designed as a four seat cabin biplane built around the new 220 h.p. Titan air-cooled radial
engine. However, before the design could be solidified an even more powerful engine was
developed, namely the 315 h.p. Bristol Neptune. The new biplane was therefore redesigned
to carry this engine, and labeled "The Five Seater". This rather pleasing looking machine
made its first test flight on 25 October 1929. Unfortunately it was wrecked during trials at
Filton and, since Bristols were engaged at that time in ramping up for Bulldog production,
and with new military prototypes coming along, the project was shelved, never to re-appear
as a commercial venture. The aircraft did some more test flying under the Class B registration
R-4 and was damaged beyond repair in February of 1931.