G-AAAA de Havilland D.H.60G Gipsy Moth (c/n 805)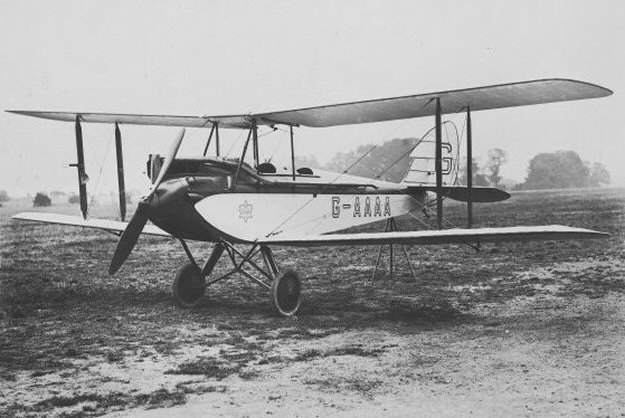 When, in 1928 the Directorate of Civil Aviation decided not to pursue the G-E series ('G' for
Great Britain'; 'E' for England) it was probably because of noises being made by Scottish and
Welsh aircraft owners! In the event they began a new sequence at G-A and the Moth above
was the first to receive this allocation. In September 1939 G-AAAA was impressed into the
RAF as X5038, although the force evidently thought better of using it and the poor old thing.
was wfu in November 1939. The above photograph is from the National Library of Australia
collection, which is odd since the aircraft had no connection with Australia at any time in its career.
It did, however, appear to have been modified at some point in time to include the rather odd
looking cockpit canopy as seen in the shot below from the Smithsonian Institute.