F-WAVA Sud-Est S.E. 2010 Armagnac (c/n 01)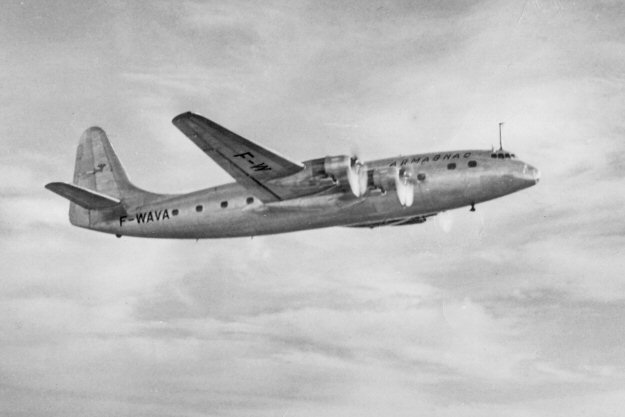 The prototype Armagnac was first flown on 2 April 1949, and it is seen in these SNCASE images
above and below. The large four engined transport was designed for Air France, although that
carrier refused to accept them. Only 8 of the original 15 machines were completed, four of which
went to TAI. Seven S.E.2010s were used later by SAGETA (Société Auxiliaire de Gérance et
d'Exploitation de Transport Aériens), in support of the French military action in Indo-China (the
forerunner of the Vietnamese War) and performed sterling duty in carrying troops and material from
Toulouse to Saigon during that campaign.