F-BHSP Boeing 707-328 (c/n 17923)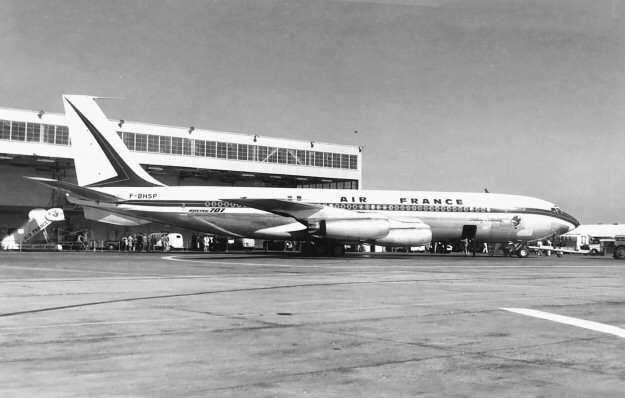 An Air France Intercontinental 707 on turnaround at Los Angeles in April of 1961. It was virtually
brand new at that time, having been delivered to the airline in November of 1960. They were used
on the "over-the-pole" route from LAX-ORL. (Charles de Gaulle Airport did not open until 1974.)
F-BHSP was withdrawn from service in 1978, so probably did fly into the new airport eventually.