F-BGTZ Douglas DC-6B (c/n 43827)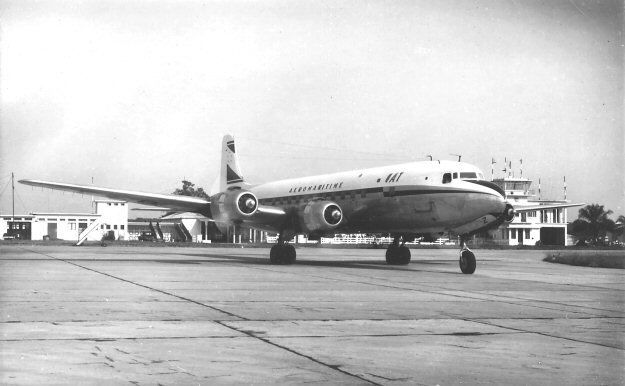 F-BGTZ was a passenger carrying DC-6B purchased at the same time as two freighters. This
aircraft was previously OO-SDF with Sabena. It was operating a flight from Johannesburg
to Paris (via Salisbury, Brazzaville and Nice) on Boxing Day (26 December) 1958 when it
crashed after take off at Salisbury, Southern Rhodesia. The DC-6B had taken off from Salis-
bury's runway 24 at 12:52 hrs and climbed to a height of approximately 50 feet. It then began
to lose height and airspeed, despite full power and flaps at 20 degrees. The machine struck the
ground and caught fire. Three of the 63 passengers lost their lives. Wind shear is suspected as
the probable cause. A thunderstorm was in progress at the time.