F-BGTY Douglas DC-6B (c/n 43818)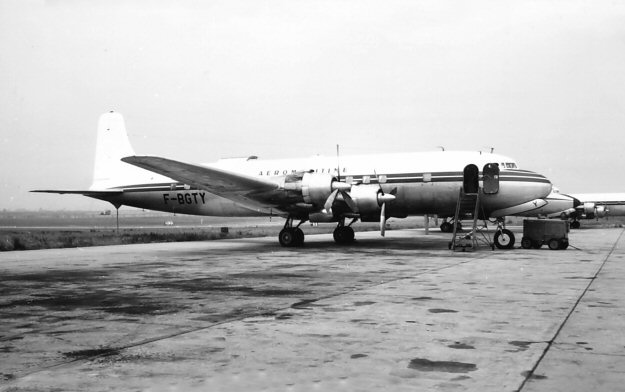 Aeromaritime de Transport (UAT) was founded in 1949 under the auspices of the shipping company
Chargeurs Reunis. This same company had founded another Aeromaritime airline in 1935, but the war,
of course, closed this down. The 1949 company was more or less a resurrection of the old concern.
Three DC-6Bs were acquired in 1953 and two of them, (F-BGTY above seen at London Airport) and
F-BGTX) were freighters, purchased from Slick Airways. This image is from the Jennifer Gradidge
collection. This aircraft led a varied and complicated career after UAT sold it in 1967 and wound up
being confiscated by the Mexican Government in 1991 whilst flying for Rutas Aereas de Florencia and
carrying the registration HK-3627X. UAT combined in 1963 with TAI to form UTA, an airline which
itself was taken over by Air France in 1990.