F-BGSA de Havilland D.H.106 Comet 1A (c/n 6015)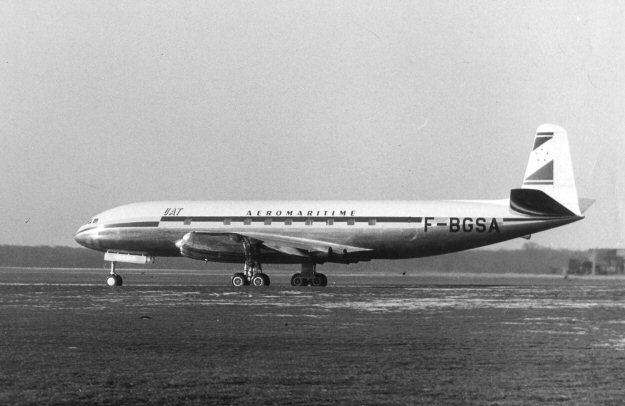 Aeromaritime/UAT put the Comet into service on 19 February 1953 on their Paris-Casablanca-
Dakar route. Even before the disastrous crashes of BOAC Comet G-ALYP and South African
Airways (leased) G-ALYY, which were to result in the Comet 1s being withdrawn from service,
the aircraft was known to have handling problems during take off and landing. Several of them
were involved in overrunning runways. UAT originally ordered three Comets, but their last to be
delivered, F-BGSC was written off at Dakar on 25 June 1953 (just two months after delivery)
when it overran the runway on landing, crossed a sandy culvert and coming to rest on its belly
126 feet beyond the runway end. Nevertheless, UAT maintained their schedules using the two
remaining aircraft until the South African Airways accident referred to above forced the with-
drawal of these machines completely on 12 April 1954. UAT's two were scrapped. in 1961.