F-BGNL Vickers Viscount 708 (c/n 10)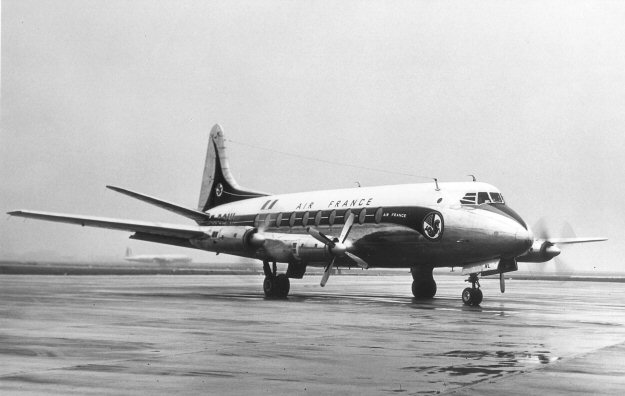 Here's a nice image (courtesy Air France) of the carrier's second Viscount taxiing in at a very
wet and dreary Orly in 1953. F-BGNL was sold to leasing company Maitland Drewery in
1960 after the Caravelles came on line. It was then registered G-ARBY and leased out to
several different carriers over the next seven years. Like many of the ex Air France Viscounts
it returned to France in 1967 with Air Inter (actually an Air France domestic subsidiary) as
F-BOEC. UK charter airline Alidair purchased in in 1975, and, as is the case in the UK, it
resumed its previous identity of G-ARBY. It was written off in a crash landing at Ottery St
. Mary, Devon whilst on approach to Exeter Airport on 17 July 1980. The aircraft was inbound
from Santander, Spain and all four engines lost power (fuel starvation?). The Viscount crashed
into a wooded area. Fortunately none of the 58 passengers or 4 crew were killed.