F-BGNK Vickers Viscount 708 (c/n 8)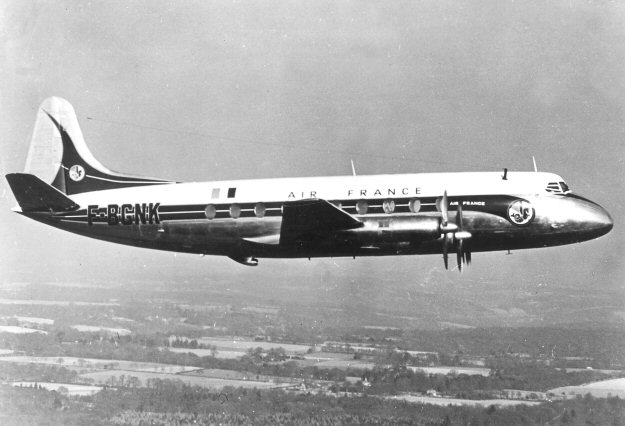 Air France were quick to place orders for a dozen of the new turbo-prop machines in 1952 in order
to remain competitive with British European Airways on the lucrative Paris to London run. In fact,
they received their aircraft almost as quickly as the UK national carrier did. F-BGNK was their first.
It was lost in an accident near Dannemois, France on 12 December 1956. The Viscount was on a
training flight and had departed Paris-Orly at 08:49 bound for Reims. After climbing to an altitude of
approximately 3000 feet, it rose above the cloud layer and continued VFR to Reims. At 08:58 clearance
was requested and given to climb to 5000 feet in order to remain VFR above the cloud layer. A little
later eyewitnesses saw the aircraft crash at a steep angle of descent. The cause of the accident was
never determnined.