F-BFGC Douglas DC-3CS1C3G (c/n 15605/33253)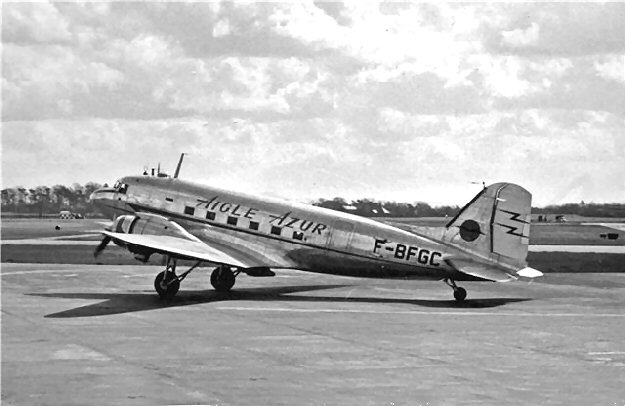 Here's a very nice shot of an Aigle Azur DC-3 from the Alan Scolefield collection taken at
Manchester/Ringway in 1953. Aigle Azur operated routes from France to mainly North
Africa and also to Far East, although clearly on that day it had been chartered to the UK.
This former RAF Dakota IV (KN609) is equipped with an auxiliary Turbomeca Palas jet
under the center section to give thrust for taking off in hot and high airports such as might
be found in North Africa. It spent time with several Aigle Azur Divisions (Augle Azur Maroc,
Aigle Azure Extreme-Orient) before being sold to the French Air Force (Armee de l'Air) as
76921. It was scrapped in the 1980s.