F-BENV Bristol 170 Freighter (c/n 12809)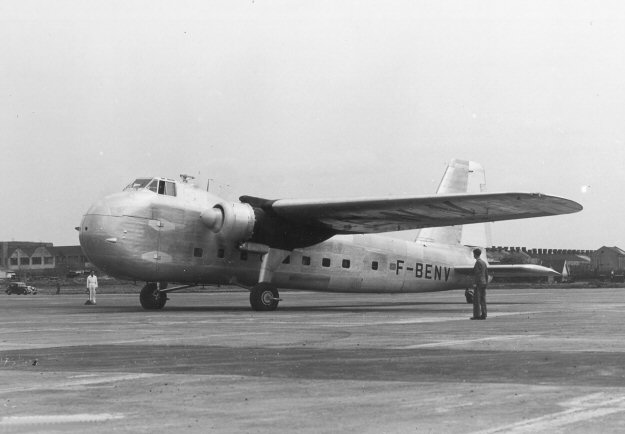 This Freighter was one of three operated by French cargo carrier SITA (no relation to the current
organization using that acronym) in 1948. These aircraft were later sold to Air Vietnam (F-BENV
was re-registered F-VNAI) and used in the French Indochina War (a forerunner of the Vietnamese
war). During this engagement F-VNAI was evacuating people from the Red River delta to Saigon
on 16 August 1954 when it crashed into the tributary of the Mekong River while approaching Pakse
for an emergency landing due to engine problems. Most of the 55 on board were killed. Clearly,
with a load like that aboard a Bristol Freighter, anything other than perfect engine performance would
(and did) prove disastrous.