F-BBIG Sud-Ouest S.O.95 Corse II (c/n 25)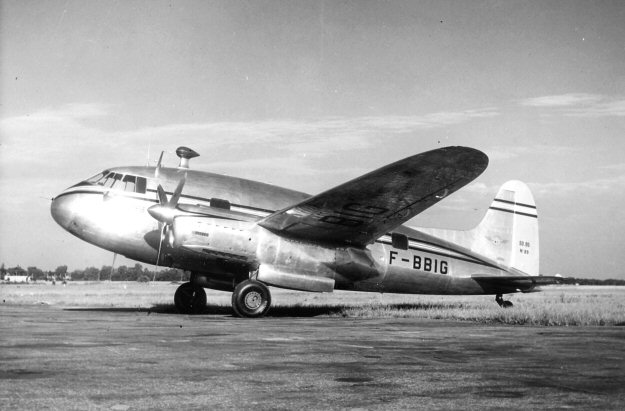 The S.O.95 was the second of the Groupe Technique de Cannes designs to enter production
following WW II. This committee was formed by a group of Sud Ouest engineers during the
war to design possible post-war transport aircraft. It was originally intended for local service
by Air France, but the state carrier rejected the aircraft (as failing to meet their requirements)
and most of the 60 built went to the French Navy (Aeronavale).