F-BBBA Douglas DC-3 (c/n 6207)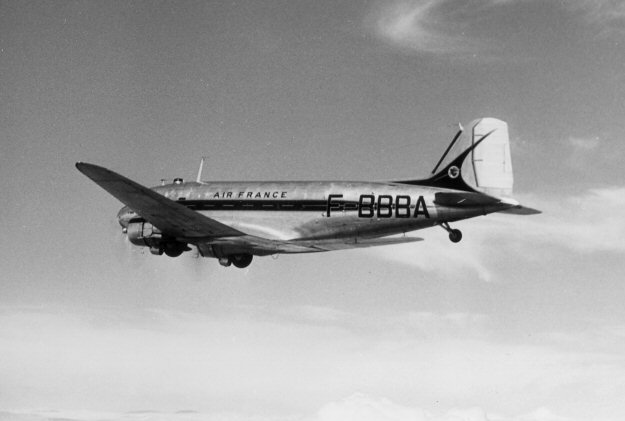 Here's a nice Air France shot of a DC-3, circa 1948, before white topping became popular.
F-BBBA was an early C-47-DL (41-38748) delivered to the USAAF at the end of 1942.
It flew with the Central Africa Wing of the ATC out of Cairo. In 1946 it was civilianized for
Air France. From 1963 until 1986 it was on the strength of the Senegal Air Force with call
sign 6W-SAC. It appears not to have flown after 1982.