F-BAZO Lockheed L-749 Constellation (c/n 2547)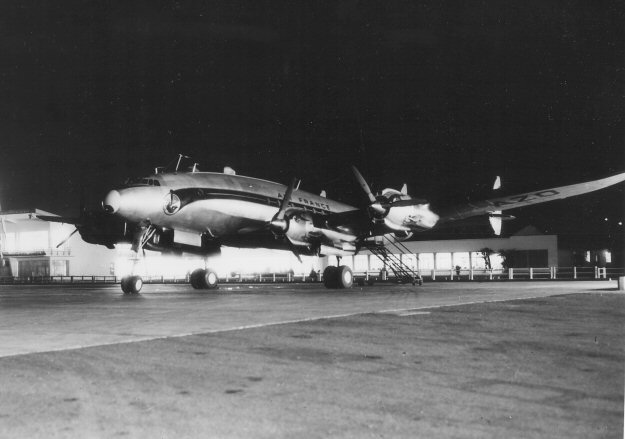 Interesting night shot of F-BAZO, which, like F-BAZM had been built to a TWA order, but not
taken up. These aircraft were used on the five times a week Paris-Shannon-Gander-New York.
(Today, Air France today operates four flights

per day

on the trans-Atlantic route),. Anyway, in
1948 the journey departed Paris Le Bourget at 20.00 hrs and arrived at La Guardia at 11.30 hrs
the next day........an elapsed time of almost 24 hours. F-BAZO was withdrawn from service in
1969 and broken up two years later.