F-BAXB Douglas DC-3D (c/n 42971)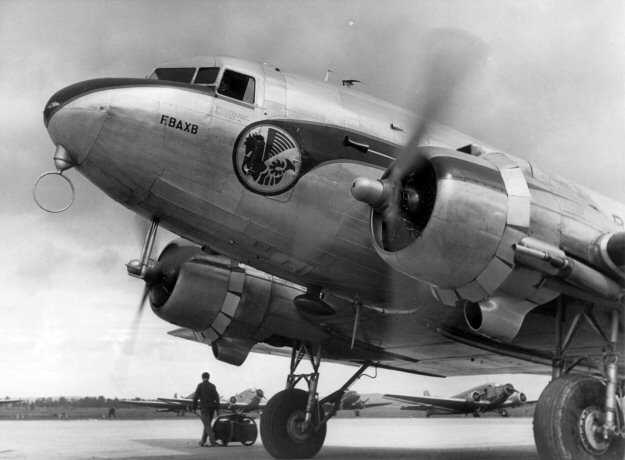 F-BAXB has just started engines prior to making another trip from Le Bourget, circa 1948.
. Note Amiot AAC-1s (Junkers Ju 52s) in background. This aircraft was one of a batch of
4 "new" DC-3Ds purchased by the airline from Douglas in 1946. F-BAXB was lost under
rather extraordinary circumstances. On 11 August 1951 it was testing a new type of air
scoop fitted to one of the engines. This engine was either stopped deliberately or failed in
flight and, when attempting to restart it, the captain stalled the aircraft resulting in severe
buffeting which virtually broke the aircraft apart. It crashed at Moisville, France killing the
five persons on board.