F-BAVI Sud-Est S.E.2010 Armagnac (c/n 8)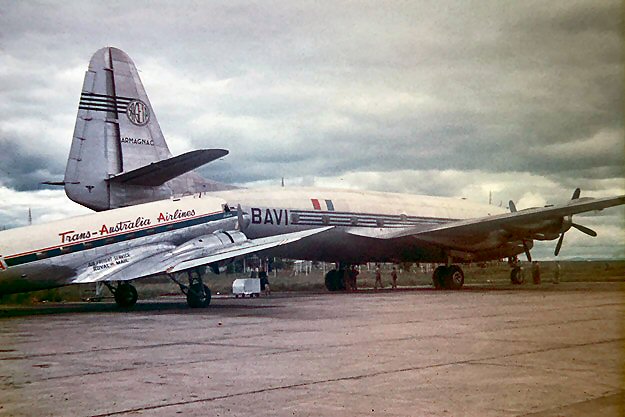 This Armagnac came into Melbourne's Essendon Airport one day in 1956 bringing in athletes,
officials and honored guests to the Olympic Games. It was, by then, in the livery of SAGETA,
TAI having discovered that they were too costly to operate at a profit. The rare color shots
above and below are courtesy of the Civil Aviation Historical Society (via Phil Vabre).