F-AQBL Dewoitine 338 (c/n ?)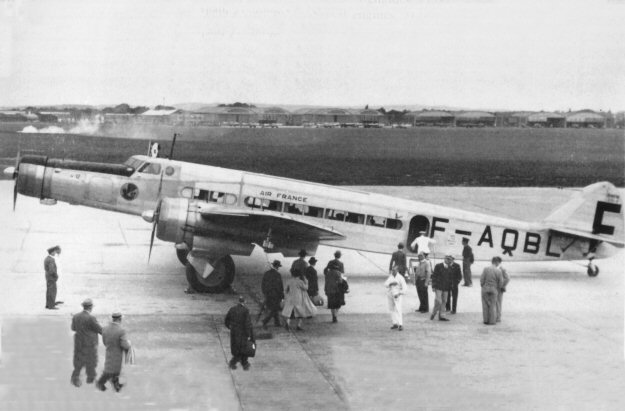 Mainstay of Air France's long range overseas routes up until the outbreak of WW II was the elegant
three engined Dewoitine 338. Some 29 or so examples flew with the airline. F-AQBL was named


"Ville de Orleans"

and is seen here in two images (above and below) loading passengers at Le
Bourget Airport, the latter image showing it in company with Bloch 220 F-AQNM. Although the
338 could carry 22 passengers this was reduced to 15/16 on long range flights to South America
or Indo-China.