F-AOHB Bloch 220 (c/n 02)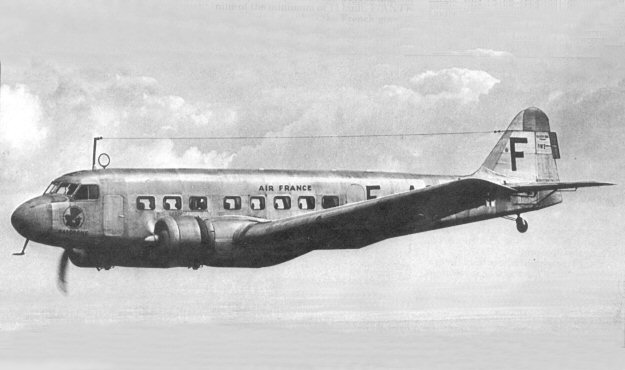 This oft-published photograph of the first production Bloch 220 was acquired from SNCASO
in 1948. The re-organization of the French aircraft industry in 1936 was doubtless responsible
for the fact that Air France did not begin receiving its Bloch 220s until the fall of 1937, even though
the prototype had flown two years earlier. F-AOHB was named

"Gascogne"

(the name is seen
under the Air France logo). Only five Bloch 220s survived WW II and F-AOHB was not one
of them. The whole lot were impressed into service with the French Air Force in 1940 and, follow-
ing the German occupation, several were transferred to Lufthansa. It is possible that F-AOHB
was one of them.