F-ANVP Bloch 120 (c/n 9)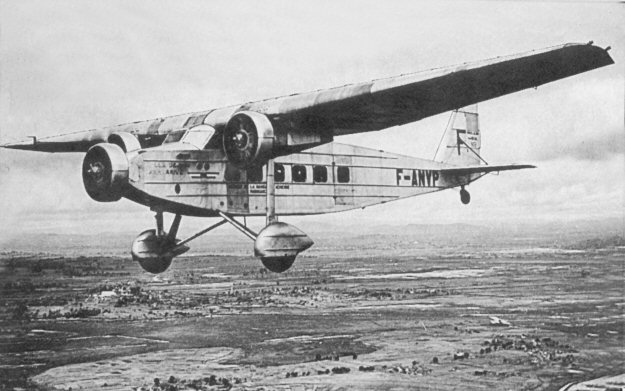 Eleven tri-motor Bloch 120s were built in 1934/35. Seven of them went to the newly formed
Air France subsidiary Air Afrique for services in Africa, and four to the French Air Force
(Armee de L'Air). In 1935 two of the Air Afrique machines (F-ANTK and F-ANVP, above)
were loaned to Service de la Navigatuion Aerienne de Madagascar for operating their service
between Tananarive and Broken Hill in Northern Rhodesia. This service was taken over by
Air Afrique itself in 1937, and the Madagascar company limited itself to services within the
island. The fate of F-ANVP after 1940 is unknown.