F-ANQB Dewoitine 333 (c/n 2)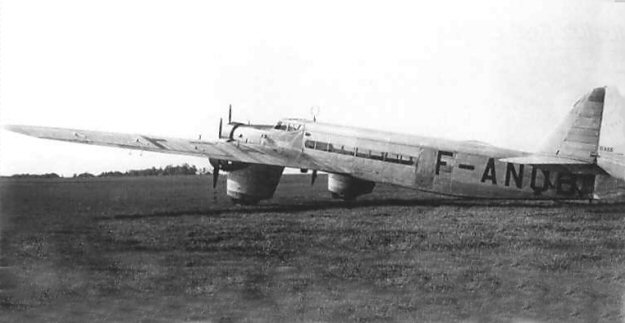 A less than illustrious Air France photograph of one of the three Dewoitine 333s built. They were:
F-ANQA

"Antares"

(formerly F-AKHA); F-ANQB

"Cassiopee"

seen above, and F-ANQC


"Altair"

. The type inaugurated the Toulouse-Dakar segment of the South American route on 17
May 1935. They were later used in South America providing service between Natal, Brail and
Buenos Aires. Is final fate is unknown.