F-ANPG Potez 62 (c/n 3809/1)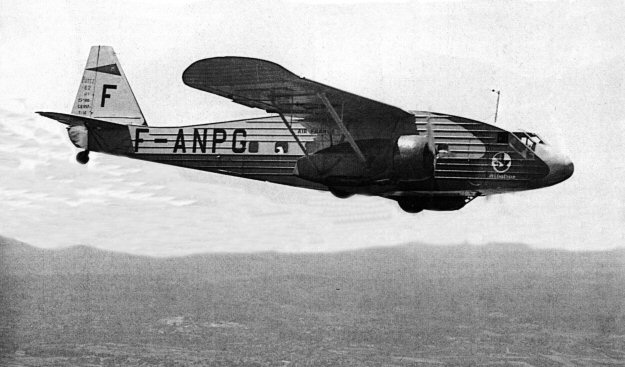 Twenty-three Potez 62s were delivered between 1934 and 1936. They were mainly used on Air
France's European routes and were a common sight at Croydon before WW II. Although made
of plywood, the aircraft had external longitudinal stiffeners which gave it a corrugated metal appear-
ance. As can be seen, I have very few photographs of pre WW II Air France aircraft. The above
shot came from the airline in the late 1940s. The John Player & Sons cigarette card rendition of
the same aircraft (below) shows Air France's blue and silver livery to good advantage.