F-ANNT Breguet-Wibault 670.T (c/n 01)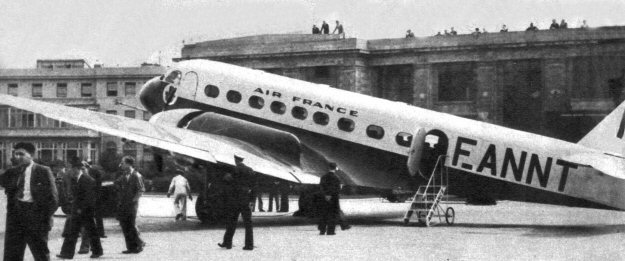 Only one example of this aircraft was built. It is seen here at Croydon in the mid 1930s on either a
proving flight or publicity junket. First flight took place in 1935. For some reason Air France were
not impressed and the design was never produced. This image was taken from a 1938 (UK pub-
lished) "Flying" magazine.