F-ANEJ Breguet 393T (c/n 03)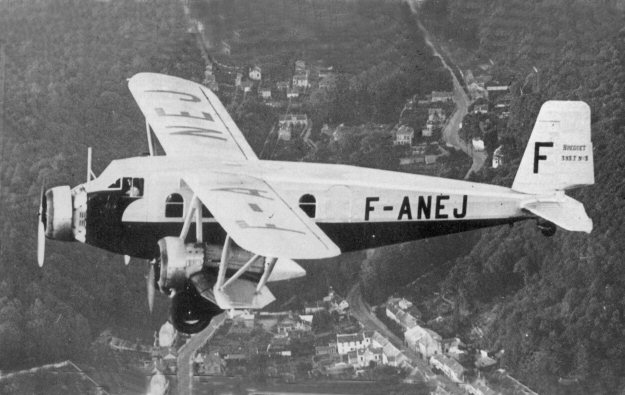 The Breguet 393T was a sort of three engined sesquiplane (only the French could come up with
something like that). It was a larger development of the earlier 39T and 392T, both of which
were built in prototype form only. Six 393Ts were built and destined for Air Union. By the time
they were delivered, however, Air Union had become part of the newly nationalized airline Air
France, and all six appeared in the two tone blue and silver livery adopted by the line at that time.
They were operated on a wide variety of Air France services to both Africa and within South
America. Just prior to WW II, however, F-ANEJ was working the London-Paris route.