F-AMMY Dewoitine 332 (c/n 1)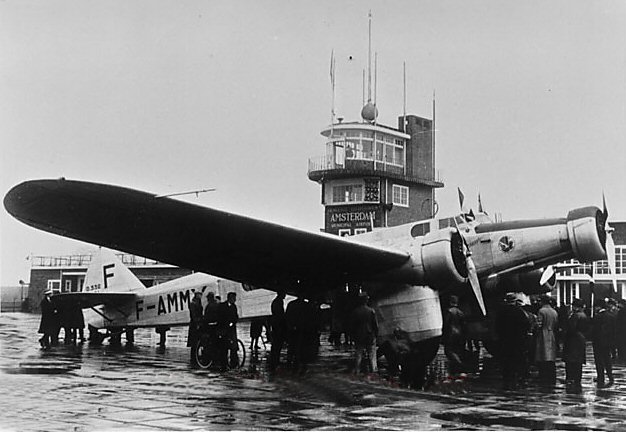 This is a mid-1930s post card image of the prototype of the Dewoitine 330 series seen at Schiphol
Airport, Amsterdam in November of 1933. F-AMMY (

"Emeraude"

) was, in fact, the only 332
built and was the progenitor of a line of transports which would go on to become the backbone of
Air France's long range transports up until the outbreak of WW II. F-AMMY first flew on 11 July
1933 and made many highly publicized flights to Africa, the Far East and to the USSR. It was follow-
ed by three Dewoitine 333 examples and some 29 of the larger 338 model. On 14 January 1934,
whilst returning from a triumphant flight to Saigon, F-AMMY crashed at Corbigny, France in bad
weather. All seven souls aboard were killed.