F-AJUC Fokker F.VIIa (c/n 5227)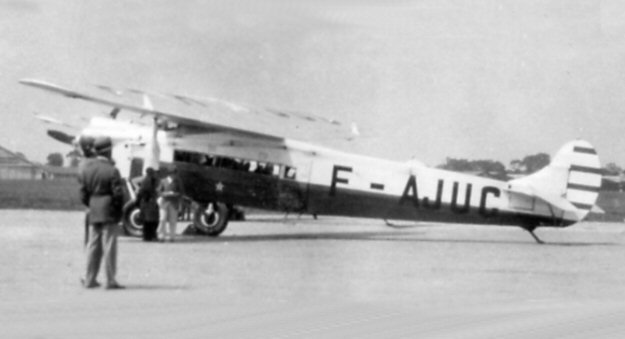 Built as PH-AFG in June 1930, this F.VIIa was sold to Societe de Transports Aerien Rapides
(STAR) the following month. It then passed to Societe de Transports Francais. I suspect it
was owned by that latter company when the above shot, from the Martin Radford collection,
was taken. F-AJUC was one of three F.VIIas fitted with a 450 hp Lorraine engine. When
STAR folded F-AJUC was sold ito the Algerian airline Lignes Aeriennes Nord Africaines
(LANA). It is then reputed to have been sold in Ethiopia and subsequently destroyed in a
ground attack between Korem and Beles on 17 March 1936.