F-AIXY Breguet 280T (c/n 2)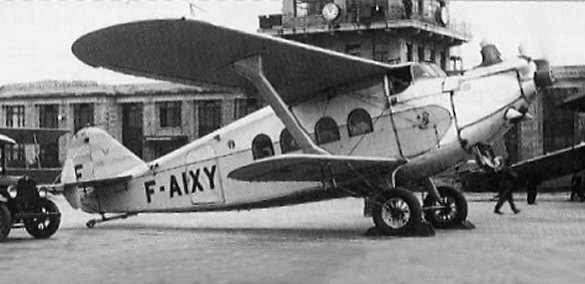 Kinda looks like a flying brick outhouse, doesn't it? The John Player & Sons cigarette card
caption accompanying the illustration of sister ship

F-AIXV

(c/n 1497) below, stated, some-
what diplomatically: "The Breguet is not handsome in appearance, but is very strong and
reliable and has very comfortable accomodation for eight passengers". Air Union used a fleet
of these machines on various routes in the early 1930s. Both images portray aircraft in front
of the Le Bourget terminal.