F-ADDT Farman F.60 Goliath (c/n 6935)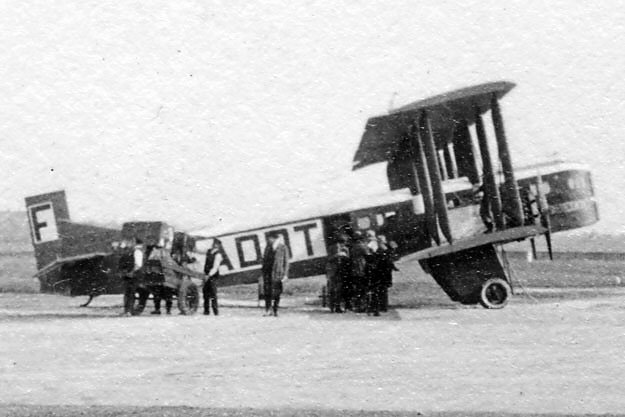 Developed from the World War I bomber, the Farman F.60 was modified to carry 12/14
passengers. Some 60 odd were modified/built (including 8 in Czechoslovakia) and used by
several early airlines, not only in France but also by SNETA in Belgium and CSA in Czech-
slovakia . F-ADDT was originally owned by the Compagnie des Grands Express Aeriens
(CGEA) and sold to Air Union in 1922 who named it

'Languedoc

', and operated it on their
Paris-Croydon route. .. It crashed at Marden Emergency Landing Strip near Tonbridge, Kent
on 23 April 1931 whilst on a mail run. It was probably w/o (scrapped?) following this accident.
The above print was unearthed in the archives of the Civil Aviation Historical Society in Melbourne,
Australia.