EI-AFP Bristol 170 Freighter Mk.21 (c/n 12827)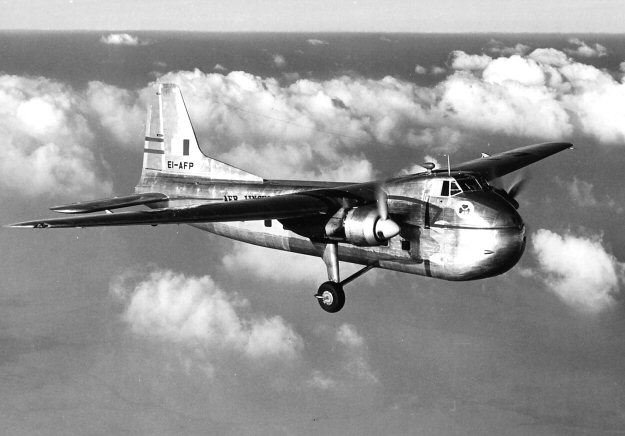 This Mk.21 Bristol Freighter was leased from Bristol's in 1952 (ex G-AINL) pending delivery of a
small fleet of four Mk.31s. It returned to the UK as G-AINL after six month's service. The Bristols
were used initially to carry motor cars across the Irish Sea from Dublin to Cardiff and Edinburgh.
They were later replaced by Aviation Traders ATL.98 Carvairs (Guppy-style DC-4 conversions)
although these proved to be uneconomical on Aer Lingus' short stages.