EI-ADG Vickers 634 Viking 1B (c/n 209)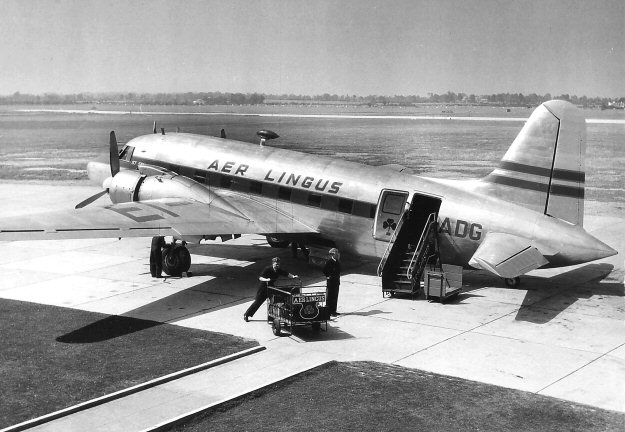 In 1947 Aer Lingus acquired a modest fleet of seven Vickers Vikings. In keeping with tradition,
the aircraft were named after saints, this one being

"St. Senan"

. In the event the Vikings were not
economically viable to operate and were soon sold off. Several of them went to Misrair in Egypt,
EI-ADG becoming SU-AFN. It was broken up in 1954.