EC-WMR Convair 440-80 Metropolitan (c/n 401)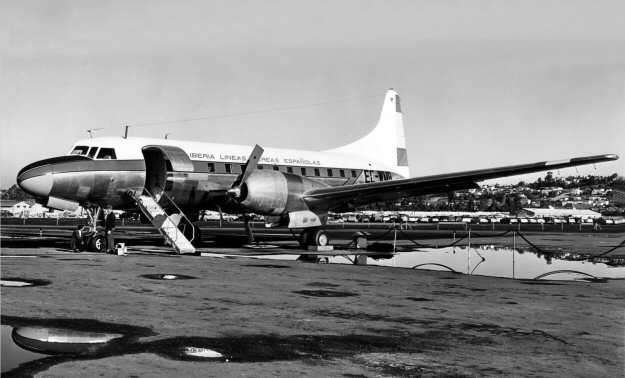 This is a Convair photograph taken in San Diego prior to the delivery of this Metroplitan to Iberia
in February of 1957. The EC-W-- series were for ferry flights only and as soon as it arrived in
Madrid it was re-registered EC-AMB. One wonders what bureaucratic nonsense forced the sign-
writer to repaint the rego before the aircraft could be put into service, whereas Convair could just as
easily have painted it on in the first place. Maybe to keep painters employed in Spain? This aircraft
was sold to the Spanish Air Force in 1972 as "911-21" with designation T.14-1.