EC-AMP Lockheed L-1049G Super Constellation (c/n 4673)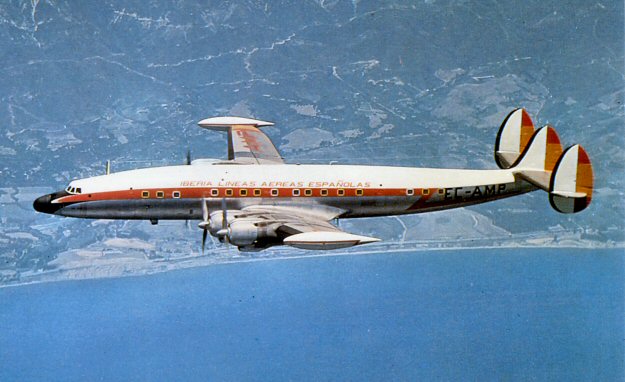 Here's a Lockheed Aircraft color shot of Iberia's first "G" Super Connie over Malibu in 1957. It,
along with sister ship EC-AMQ followed three L-1049Es delivered earlier. Both L-1049Gs were
converted to freighters in 1964 and both went to International Aerodyne in 1972. EC-AMP be-
came N8021. It was damaged beyond repair when the undercarriage collapsed during a landing
at La Rioja Airport, Argentina in June 1970.