EC-ADH Bristol 170 Freighter Mk.21 (c/n 12776)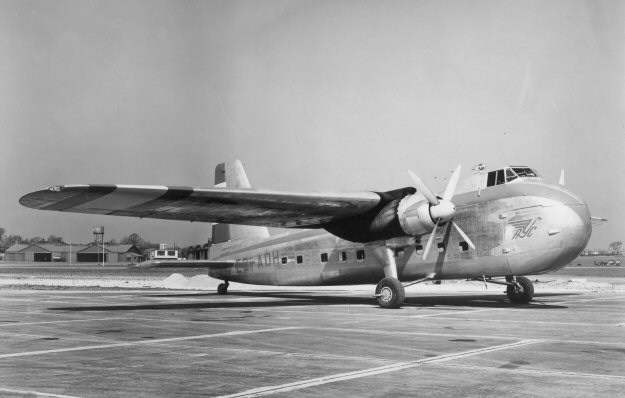 Somewhat surprisingly, the Spanish givernment permitted, in 1948, the formation of a private company,
Aviacion y Comercio (AVIACO, sometimes AYC) , to undertake freight operations both domestically
within Spain and also to the Balearic Islands and Marseilles. A fleet of four Bristiol 170s was acquired
initially. Later, routes would be established to Spanish Africa, and passenger rights were obtained in the
early 1950s. The company grew to be a large concern until 1998 when it was merged into Iberia.
EC-ADH was the former G-AIFP. On 13 March 1959 the aircraft was on a flight from Palma de
Mallorca to Menorca-Mahon Airport in Spain when it suddenly went into a right bank from a height
of approximately 120m and crashed. Wind shear or extremely windy conditions were thought to be
the cause.