EC-ACF Douiglas DC-4-1009 (c/n 42988)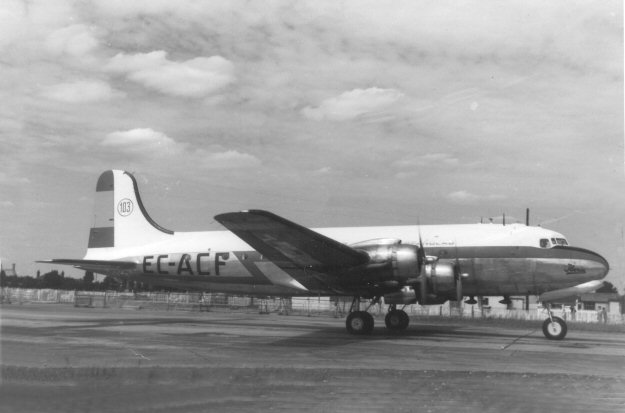 Another image from the Jennifer Gradidge collection of the last of the three ogiinal DC-4s delivered
to Iberia in 1946. It was used mainly on the South American route. It was sold to Spanish carrier
Spantax in 1962 who operated it for another decade. In 1972 it was purchased by British Air Ferries
and re-registered G-BANO. C/n 42988 was broken up for spares in 1973.