D-AREV Junkers Ju86B-0 (c/n 0011(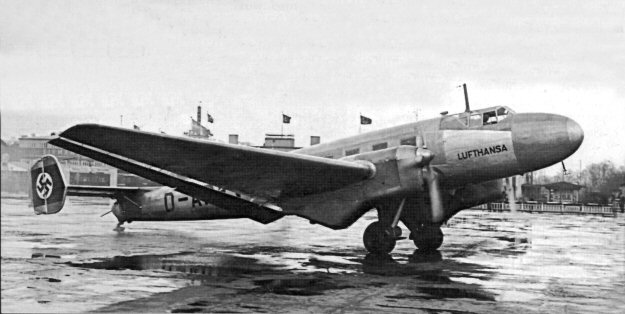 This image, from a pre-war British aviation journal shows the production prototype Ju 86. It was
one of five Ju 86B-0s to enter DLH service in 1936. These were followed by six Ju 86C-1s the
following year. There were many more Ju 86s on the German civil register but these were basic-
ally military machines. Even though Hitler, in 1934 had repudiated the Treaty of Versailles, he was
still canny enough to mask military aircraft in civil guise, at least up until the late 1930s when such
subterfuge became irrelevant.