D-ANAM Vickers Viscount 814 (c/n 368)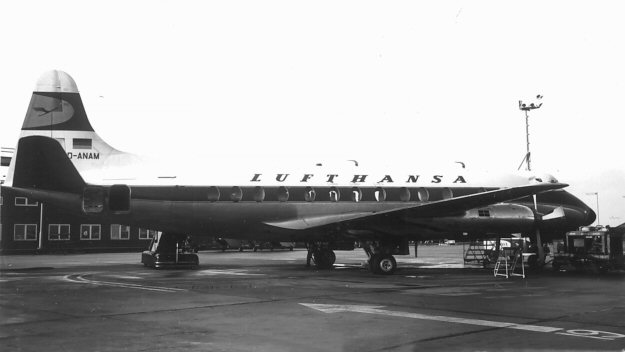 In 1958 Lufthansa began operating series 800 Viscounts on its European routes. The airline
eventually acquired 13 of them. D-ANAM, seen here at London Airport in the late 1960s has
been preserved and is now on display in British Air Ferries livery (I don't know why, since this
aircraft was never owned by them) at Hermeskeil, Germany.