D-ALID Lockheed L-1049G Super Constellation (c/n 4647)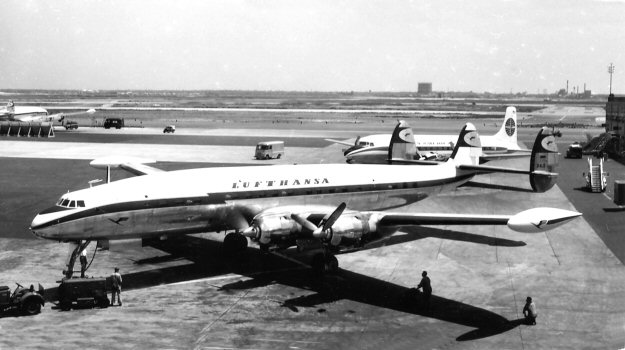 This aircraft was originally to have been registered D-ACOD. The early post WW II German
allocations for transport (cargo) aircraft were in the D-C--- series. This was changed in 1956 to
D-A--- (where, in fact, they tend to duplicate pre-war regos). Whatever. D-ALID is seen here
at a rather undeveloped Idlewild (JFK) airport in the late 1950s. It flew with Lufthansa from
1956 until 1968 when it was sold to North American Aircraft Trading and leased to the Biafran
government with the Mauritanian registration 5T-TAH. It was broken up at Abidjan Ivory
Coast the same year.