D-ACUM Convair 440-88 Metropolitan (c/n 409)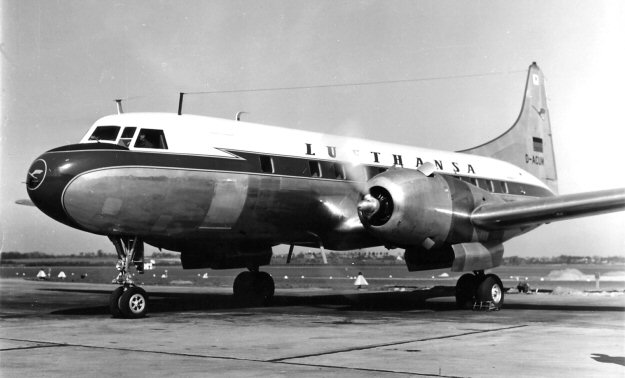 Lufthansa was not resurrected until 1954 following WW II. First schedules were flown on 15 May
1955 with DC-3s and Convair 340s. (It has now become the second largest airline in Europe [after
KLM/Air France]). The early Convair 340s were later upgraded to 440 standard. Seen above is
one of 10 purpose built Metropolitans used by the airline from 1957 on. This particular machine was
sold in June of 1968 to Air Algerie becoming 7T-VAO.