D-223 Dornier Do P Komet II (c/n 24)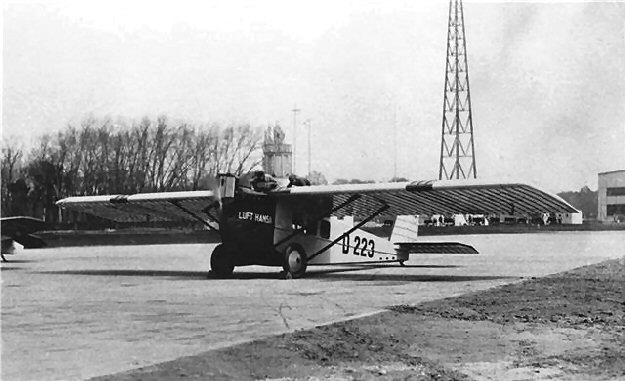 First flown in September 1922, this Komet II was a rebuilt Komet I. Named 'Tiger' it was
operated by Deutsche Luft Reederie (DLR) from 1922 until that concern was taken over by
Deutsche Aero-Lloyd in 1926. It was, in fact, the first German airliner to fly from Germany
to the UK (On 31 December 1922). It passed to the newly former Deutsche Luft Hansa
(DLH) and flew with them until 1929. In that year it was sold to a Berlin (Sturmvogel?) group..
D-223 appears to have been stricken from the register in 1932. The above image is from the
Gunther Ott collection.