D-1919 Heinkel He 58 (c/n 365)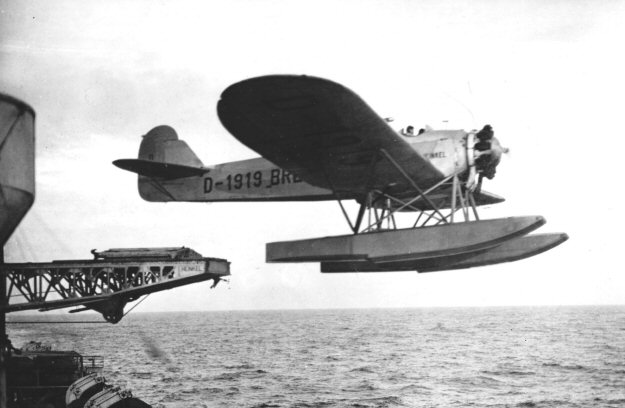 This rare shot from the Gunther Ott collection shows the He 58 'Bremen Atlantic' being
launched from the catapult of the Bremen Steamship Co's SS Europa. The mailplane was
dispatched from the ocean liner whilst en route to New York from Germany, thus saving
some 20 hours of mail delivery time DLH undertook the operation of the aircraft flights.
The He 58 was developed from the earlier He 12 which had been carried by the steamship


New York

, and operated on these catapult launching mail runs for a number of years. The
He 58 was eventually replaced by Ju 46 floatplanes which were carried by both liners.