D-1757 Focke-Wulf A.29 Mowe (c/n 61)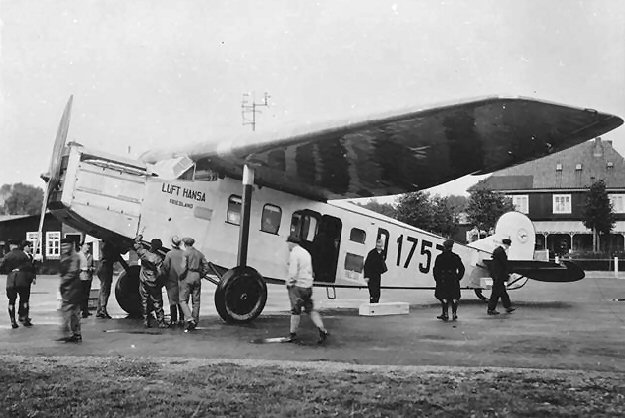 There were several Focke-Wulf airliners variants named Mowe (Gull). The A.29 was a version
of the A.17 with a BMW VI engine. Only 5 were built. D-1757 was named

'Friesland'

in DLH
service, and this name can just be discerned in the photo above from the Gunther Ott collection.
The A.29 went on to serve with Deutsche Verkehrsflug in 1930.