CS-TSA Douglas DC-4 (c/n 3072)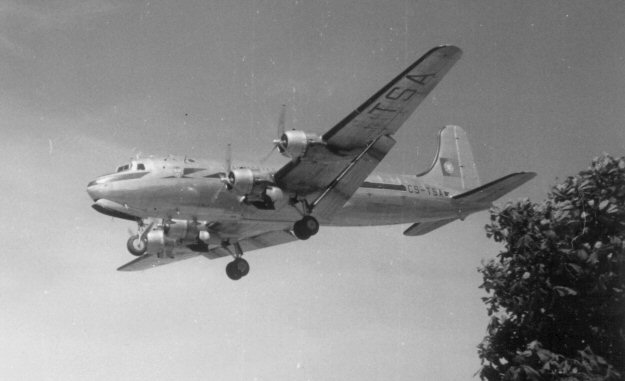 As I indicated in my narrative on the Iberia DC-4, my requests, in the 1940s and 50s, for photo-
graphs from both Iberian carriers resulted in not so much as a reply, let alone any pictures. Con-
sequently the only shot I have of a TAP aircraft is the poor image above, taken as CS-TSA was
on short finals into what was then London's European airport in 1947, namely Northolt. Four ex-
military C-54s were acquired by TAP, which had been founded in 1947. They were used mainly
on runs to the African colonies (Angola and Mozambique), but also on the long route to London.
All four were originally Netherlands Government Air Transport machines and were converted to
DC-4 status by Fokker. I would very much like to add (period) shots of TAP machines (such as
the DC-3, Lockheed Constellation, etc) if some viewer could kindly provide suitable images.