YV-C-EVD Convair 440-0 (c/n 485)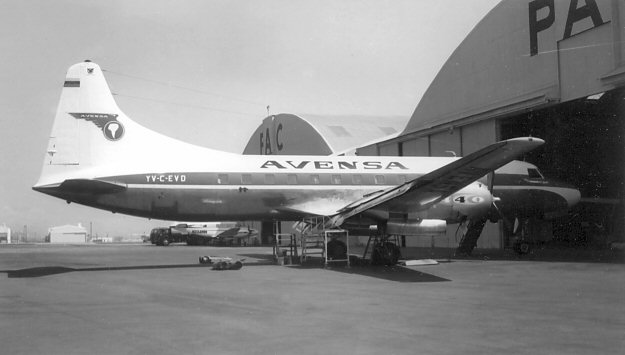 This Metropolitan was one of the last ones built and was built "on spec" i.e. without a firm
customer in mind. It was sold to AVENSA at the end of 1957 along with one other. My
shot was taken at Pacific Airmotive in Long Beach in September of 1964 when the aircraft
came back to the US for conversion to a CV 580.