YV-C-ARS Curtiss C-46 (c/n 422)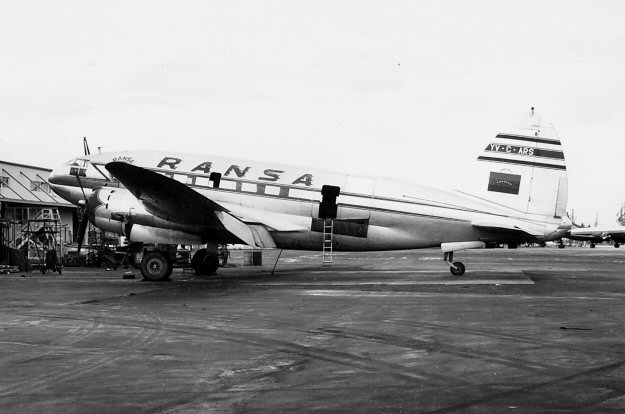 RANSA (Rutas Aereas Nacionales, S.A.) was a non-scheduled Venezuelan freight airline with
a somewhat chequered history. In the late 1940s it was operating more or less scheduled flights
from Caracas into Miami, (sometimes via the Dutch West Indies). This led to an investigation by
the CAB as to whether it was effectively operating as a common carrier. It was, in fact, eventually
granted a US foreign carrier permit. Shortly afterward, however, it ran afoul of the Venezuelan
government who charged it with illegal gun running. Additionally its CEO was charged with an
attempt to assassinate President Bettancourt. Although acquitted, his airline was turned over
to the government who continued to operate freight services into Miami., where this shot of this
ex USAAF C-46A-60-CK (43-47351) was taken in 1955. The C-46 was originally operated
by the US freight carrier Riddle Airlines.