YV-C-AMX Vickers 749 Viscount (c/n 95)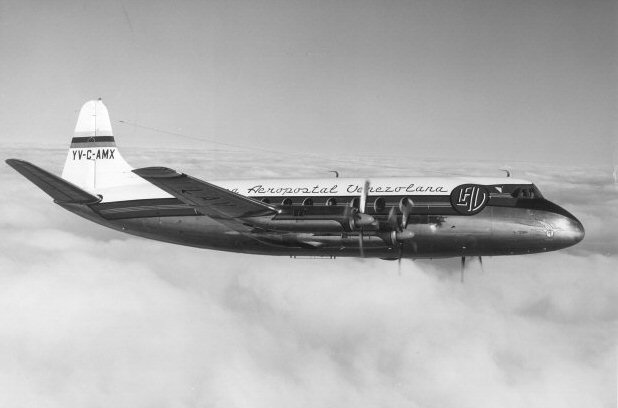 In 1956 LAV ordererd three new Viscounts from Vickers. All of these three original air-
craft were lost in accidents in the early 1970s and were replaced by three used ones, two
from BWIA and one ex-BEA machine. YV-C-AMX seen in this nice manufactuer's
photograph prior to delivery, was destroyed in a crash on 14 August 1974. It struck the
La Gloria peak on Isla Margarita whilst on approach to Porlamar Airport. 48 of the 49
souls on board perished.