YV-C-AMD Douglas DC-3 (c/n 20037)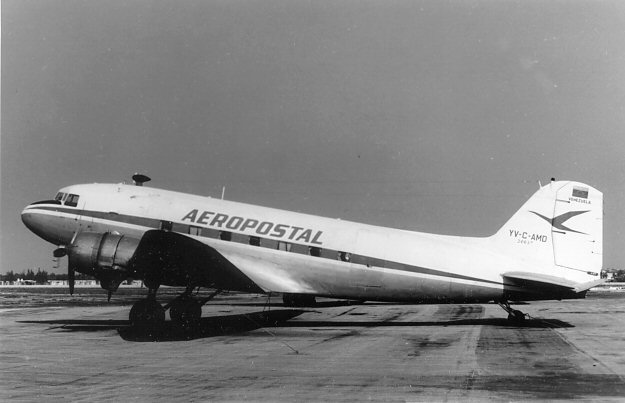 In the early (and very mod) 1960s LAV decided to replace its Linea Aeropostal Venezolana titles
with just plain Aeropostal. Much in the way that BA, somewhat later on, merely titled their aircraft
"British". This DC-3 was one of the first to get the new titling and livery. YV-C-AMD was an ex
USAAF C-47A-85-DL (43-15571). After its service with LAV it was sold in the US as N34MS
for Marian Air Services. It wound up derelict at the US Army's Armed Forces Museum at Camp
Shelby in Hattiesburg, MS, ostensibly to be cannibalized for the rebuilding of N37906. The above
photograph is from the Jennifer Gradidge collection.