YV-C-AMB Martin 2-0-2 (c/n 9130)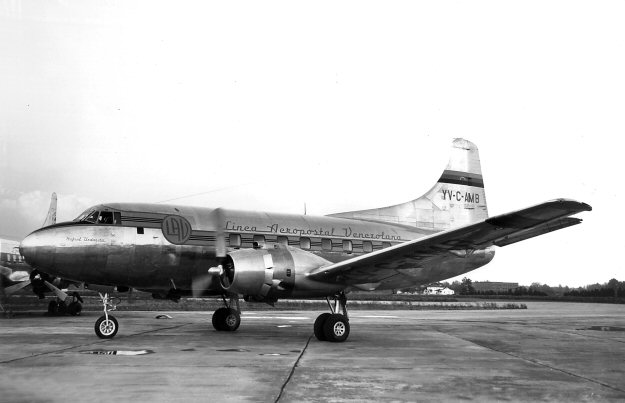 LAV were one of only three airlines to order the original Martin 2-0-2 (Northwest and LAN Chile
were the other two). TWA and Eastern operated the updated 2-0-2A. Three were originally ordered
but, in the event, only two were delivered. YV-C-AMB is seen here at the Glenn L. Martin facility
in 1947 before delivery. It was named

"Rafael Urdaneta" ,

a hero of the Latin American war for
independence.

It was purchased for spares in 1960

by California Airmotive and broken up at Fox
Field, Lancaster, CA that same year

.