YC-ACI Lockheed 10-A Electra (c/n 1079)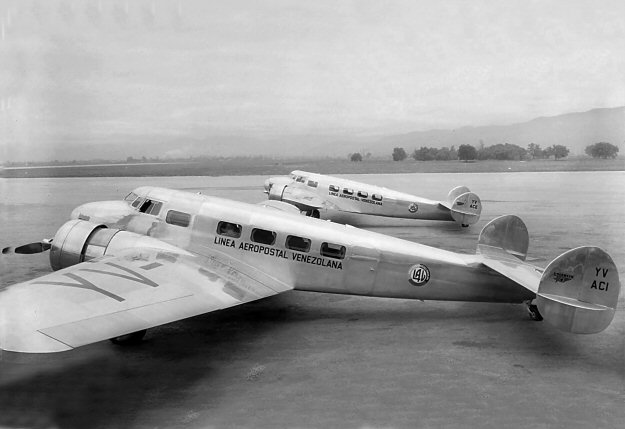 LAV can trace its history back to Aeropostale de Venezuela, a French owned corporation
established in 1930. When the French discontinued their subsidies of that company the airline
was nationalized by the Venezuelan government in 1936 as Linea Aeropostale Venezolana. The
small fleet of Latecoere 28s and Fairchild 82Bs was upgraded in 1936 by a fleet of eight Lock-
heed Electras. The first two of these are seen in the photograph above. (YV-ACE in the back-
ground was c/n 1078).